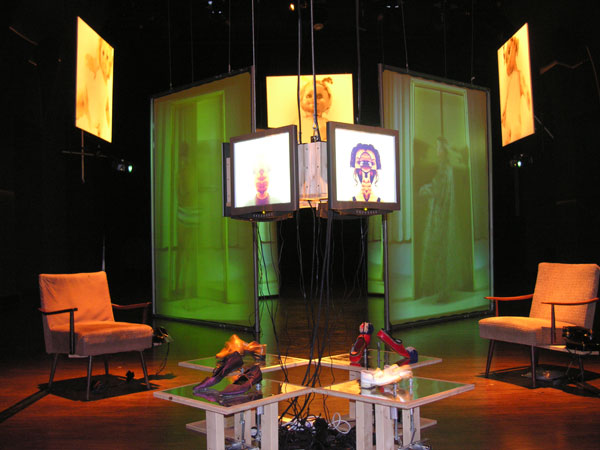 Jabberwocky
True classics have many levels – something indispensible to offer to different audiences at different times. Lewis Carroll's Alice's Adventures in Wonderland (1865) and Through the Looking Glass (1872) have inspired readers both young and old as well as artists ranging from Walt Disney to Vladimir Nabokov and from the Beatles to Japanese Anime directors. Early 20th century surrealists considered Carroll's books to be the first surrealist works of art. The Viennese theatre group Toxic Dreams, known for its surrealism and plentyful use of experimental electronic music, has now created its own free associating take on the books. Jabberwocky is an exhibition of audiovisual installations that spreads around Kiasma for the duration of Avanto. From the point of view of children it can be seen as a strange adventure trail of sorts or a puzzle to solve, but the many questions raised during its creation process are equally challenging for adults: "How to put things that seem not to belong to each other, together. What is the process of making sense? Does the story have to have a structure, a meaning, an end with a message?"
These are questions that audiovisual artists wrestle with on a daily basis. For Toxic Dreams Jabberwocky represents new territory, it is their first project " designed for young adults and adults that are young at heart". It has been previously seen at Dschungel, a children's theatre located in Vienna's Museumsquartier, which it filled in January 2005. For Avanto, the audio and video works of the exhibition have been dubbed into Finnish by actors Elena Leeve and Jussi Nikkilä.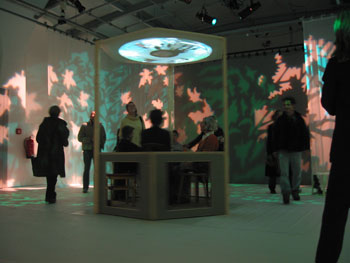 Contributing artists
Yosi Wanunu, Mathias Gmachl, Michael Strohmann, Johannes Hoffmann, Nira Pereg, Irene Coticchio, Daniel Aschwanden, Flora Prohaska, Nadia Trallori, Gerti Schrottenbach, Oswald Berthold, Elias Chira, Sarah Koss
Concept and realisation
Yosi Wanunu, Mathias Gmachl, Michael Strohmann, Johannes Hoffmann
Production
Kornelia Kilga
Finnish translations used in the exhibition
Alicen seikkailut ihmemaassa (WSOY, 1995, transl. Alice Martin)
Alicen seikkailut peilintakamaassa (unpublished, transl. Alice Martin)
Liisan seikkailut peilimaassa (Gummerus, 1972, transl. Kirsi Kunnas and Eeva-Liisa Manner)
The last book was used for its translations of poems, excluding Jabberwocky.
Finnish actors
Elena Leeve
Jussi Nikkilä
Sound recording in Helsinki
Teemu Korpipää
Jabberwocky by Toxic Dreams at Kiasma from Friday, November 18th to Sunday, November 20th from 10.00 to 20.30.