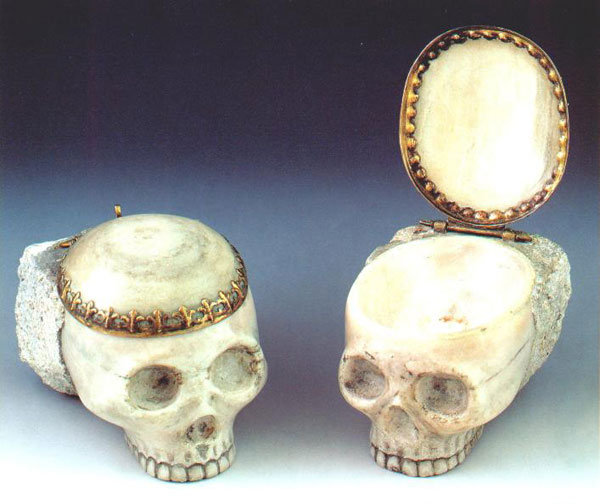 Breakin' out
Do you still remember Farmersmanual? The unforgettably chaotic and surreal noise set they performed in Gloria in Avanto 2001 seemed to annoy an uncommonly large segment of the audience. In addition to that, they held a sort of open rehearsal session – clocking up a total of 20 hours – in Lasipalatsi. The recordings that resulted from these sessions ended up on the longest album in world history, a DVD entitled rla, comprising no less than 93 hours of concert performances by Farmersmanual recorded between the years of 1995 and 2003. Rla ("recent live archive") was voted the best experimental album of the year 2003 in a BBC audience poll.
The most visible of the Farmers, Hiaz, a.k.a. Mathias Gmachl, performed in the first edition of Avanto as a member of the duo Skot. This time he is coming to Helsinki with Toxic Dreams, the theatre group behind the Jabberwocky exhibition. His audiovisual solo gig at the UMO Jazz House is a rare treat for friends of digital avant-garde: "Farmersmanual is still active, but lately we have been doing projects in a more 'art' context. It's the 'one-hour gig in the evening' kind of limitations of the music scene that we wanted to break out of. Personally, one of the reasons why I'm not a professional musician like some of my friends, for example Fennesz or Pita, is that I find the industry and reality of music today slightly depressing to be honest, it's not the most exciting environment. With Farmers we have started to look for other scenes and contexts to get some fresh energy back into things. We are in a phase of reflection now, in a post-hype situation. The whole 90s hype, the big bubble with the internet and digital culture and the huge investments in it, all these people expecting these incredible, great new worlds opening up... It's almost the opposite now. Now I don't see a lot of new things popping up. Money means potential to do new things. If there's less money to do stuff, you just get things done which have already been around, you fall back on old patterns. You can experience it as a conservative approach, definitively."
Recently Hiaz has been interested in the way sound is experienced physically and in the ways in which space and sound interact. In addition to digital audio processing, his repertoire now includes analogue feedback techniques. This is what Hiaz wrote in his introduction to BuckyMedia, an exhibition Farmersmanual staged earlier this year: "After spending years with some of my best friends listening to strange new sounds echoing back to us from the digital domain, I heard nature calling me for another chapter of the Farmersmanual. (...) As mathematics had been unplugged from its mother, the natural sciences, only a few generations ago, I also got detached from experiencing our natural environment through a human body. (...) The Cosmic Background Radiation is not the chaotic, indistinguishable noise that established physical science wants us believe, but the sounding together of everything from the smallest to the largest and from the ultra-weak to the super-stable in the most powerful, astonishing harmony."
Hiaz will perform at the Avanto Nightclub in UMO Jazz House on Friday 18 November.